We love talking about frogs and sharing our enthusiasm with the community! However, please note there are very few of us available due to time/work constraints, number of us and travel times.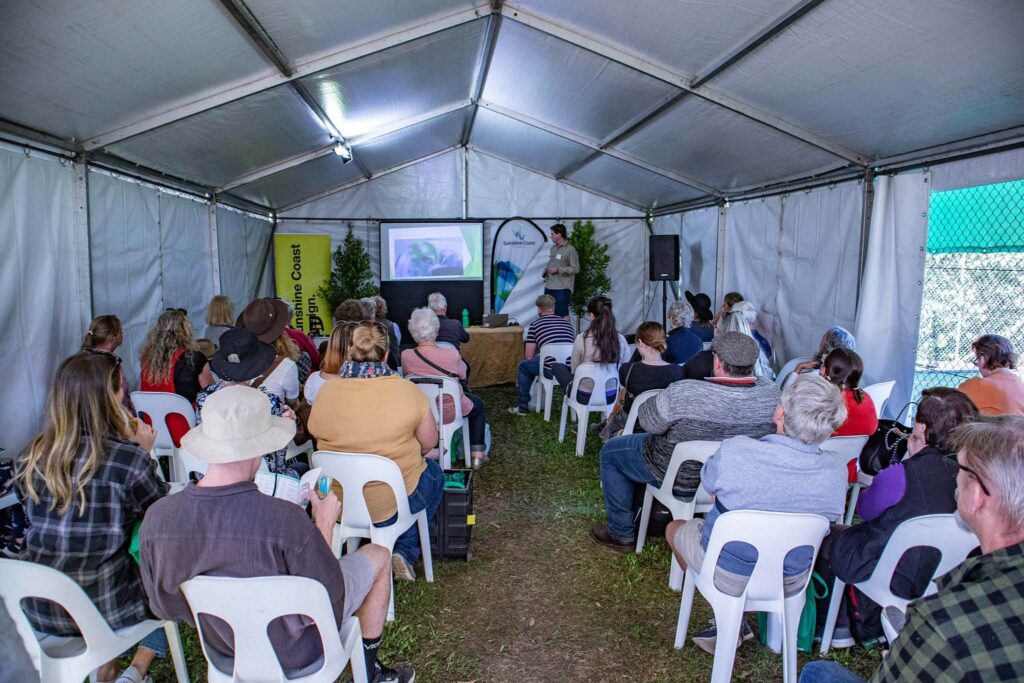 Weekends are generally the most suitable for us to attend events/groups to give frog talks. We ask for a minimum of an hour presentation time, due to the material we cover in our talks and efforts involved in both preparation and distance travelled to attend.
As we are all volunteers, we are generally not available on weekdays due to our own full-time work commitments. However, school holidays may be more suitable.
If possible, it is advantageous to include an evening 'frogging' session after any later afternoon talks. This way participants get to find some local frog species and practice eye-shine spotting techniques. A BBQ dinner or light supper have been provided by some hosts in the past between the talk and frogging.
We are most grateful for any donations that can be given for talks we provide, as we do not charge a fee for this and donations help support the society and the Trust Fund used to administer the Ric Nattrass Research Grant funds.
Please contact our President or Events and Initiatives Coordinator to enquire about having us speak to your group/attend your events.